The Arts International Music Seminar 2024 in Nakasatsunai village, Hokkaido, 20th anniversary
〜For young learners, conservatory students, professional pianists & cellists, conductors, and anyone who loves music〜
Hokkaido in early spring where silence in beautiful nature prevails・・・
This seminar provides opportunities for music making, self-reflection, and time with peers.
This year marks the 20th anniversary of the seminar, and we welcome back Mr. Nikola Ruzevic, who was the instructor from the beginning, after we temporarily ceased inviting instructors from overseas due to Covid-19.
This year will also showcase a renewal of the lodging facility with a newly-added hot springs and sauna!

Arts International Music course 2024 in Japan・Hokkaido
Location: Nakasatsunai village in Tokachi region, Hokkaido, Japan
Lodging・Seminar location: Glamping resort FERINDORF, Nakasatsunai Creative Culture Center, and others
Dates: March 10, 2024 (Sun) ~ March 17, 2024 (Sun) 
Schedule A: March 10 ~ March 13  (3 nights, 4 days)
Schedule B: March 14 ~ March 17 (3 nights, 4 days)
* Please contact the organizer if you wish to stay for a longer or shorter term.
Faculty
Nikola Ruzevic (Croatia/U.S.A.) – Cello, Chamber music
On Mitani (Japan) – Piano, Chamber music
Fees [3 nights, 4 days]
Chamber music course (includes opportunities to play duets with Professor Ruzevic) : 189,000 Japanese yen. A translator will be provided.
Cello course: 174,000 Japanese yen. A translator will be provided.
Piano course: 132,000 Japanese yen
Fees cover tuition for 3 lessons, end-of-seminar recital participation, admission to faculty performances, transportation between the airport and the seminar facility, practice room usage, and lodging and meals. Every meal from the night of arrival to lunch on the day of departure is covered. All taxes are included. 
* You may request to take a fewer lessons or additional lessons. If you wish to enroll in 2 courses (e.g. solo instrument and chamber music), please contact the organizer to discuss. 
Participants in the Chamber music course should prepare a piece for cello and piano, and the selection should come from:
– Cello Sonatas by these composers:
Beethoven, Brahms, Shostakovich, Chopin, Rachmaninoff, Mendelssohn (No. 2, D-major)
– If you would like to choose other literature, please contact the organizer.
* A limited number of participants are accepted; the application will close when the capacity is reached.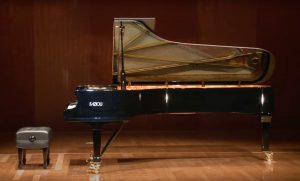 [Profile of Faculty]
Nikola Ružević (Cello)
As one of the most renowned cellists from Croatia, Mr. Ružević has performed in many countries around the world where he has received critical acclaim for his artistry. The Los Angeles Times writes about his playing: "… thrilling intensity and apprehensible projection", " … compelling narrative skills and imaginative coloring."
As a juror, Mr. Ružević has judged numerous international competitions including the Alice and Eleonore Schoenfeld International Violin and Cello Competition, Salzburg = Mozart International Chamber Music Competition, Antonio Janigro International Cello Competition, Rudolf Matz International String Competition, Alpe-Adria International String Competition and Republic of Croatia String Competition.
Mr. Ružević has held teaching positions at the University of Southern California, Los Angeles, University of Texas at Arlington and University of Zagreb, Croatia, and currently an Associate Professor of Cello and Chamber Music at the University of North Texas in the United States.
On Mitani (Piano)
After attending music programs for children offered by Toho Gakuen, Mr. Mitani graduated from Toho Gakuen High School majoring in music then the Toho Conservatory of Music. His teachers included Fujiko Suzuki, Hiroshi Miura, Yoshiki Moriyasu, Yoko Kitamura, and Takahiro Sonoda. He was appointed as the first "Culture exchange ambassador" by the Japanese Ministry of Culture in 2003 and appeared in many concerts and offered master classes in Europe. He performed with the Croatian Zabreb Philharmonic Orchestra in Japan and was a soloist for the 300th anniversary of the establishment of Saint Petersburg in Russia. Additionally, he made appearances at the University of North Texas and Moscow Music Conservatory and offered 'On Mitani Zyklus', a series of concerts that highlighted solo, chamber, and orchestral music in Salzburg, Austria more than 50 times.
He has also performed at concerts around the Fukushima region in Japan that aimed to assist the recovery from the aftermath of the 2011 earthquake. In recent years, Mr. Mitani has been active in providing various performance opportunities for young musicians.
Mr. Mitani organized and performed a concert that showcased whole Brahms' ensemble music pieces eight times, 200th year anniversary concert for Schumann and Chopin's birth five times, Mozart and Shostakovich ensemble music concert six times, and Beethoven and Fauré chamber music concert four times. Additionally, he premiered some of Japanese composers' works in Germany, France, Turkey, and Vietnam. His publications include "Contemporary approaches in playing Beethoven Sonatas", "Beethoven Sonata Pathetique – interpretation for performance (co-authored)" among others. Currently Mr. Mitani is a professor at Showa Music Conservatory and serves as the artistic director of the Arts Chamber Orchestra. http://mit-on.com (website), https://youtube.com/@onmitani (YouTube channel)
Procedures following the application
1. Apply from the above link *Please make sure to read the cancellation policies.
2. Remit the payment to a designated bank account within 2 weeks.
3. Once you make airline reservations, inform the organizer of your flight schedules. If you are using other transportation methods other than air travel, please inform the organizer of the details (contact@mit-on.com).
4. If you wish obtain travel insurance. The cost must be paid by the participant.
5. On the day of arrival, meet with the staff on the first floor of the Tokachi Obihiro Airport.
Meeting and departing
Meeting and departing will be on the first floor of Tokachi Obihiro Airport. All the arrangements and expenses from home to the airport (and back) is the responsibility of each participant. Transportation from the airport to the lodging and from the lodging to the seminar facilities will be arranged by the seminar staff.
– For air travel:
Please take Japan Airlines (JAL) 575, departing Haneda at 10:45 arriving Obihiro at 12:20
For the returning Japan Airlines (JAL) 574, departing Obihiro at 15:45, arriving Haneda at 17:30
– If you will be using ground transportation, after arriving at Obihiro Station, please take a bus to the Tokachi Obihiro Airport and meet with the staff at the airport.
– If you will be driving your own car, please inform us of the time of your estimated arrival at Nakasatsunai village. We will inform you of know a specific location to meet with other participants.
• In the event that your plans change due to the weather or other unforeseen circumstances, please inform us as soon as possible (contact@mit-on.com).
• We strongly advise every participant to obtain travel insurance. Arrangement for enrollment is the responsibility of each participant.
Cancellation fees
a. Cancellation before the 30 days prior to the day before the first day of the seminar – 20% of fees
b. Cancellation before the 7 days but after the 30 days prior to the day before the first day of the seminar – 50% of fees
c. Cancellation on the first day of the seminar – 70% of fees
d. Cancellation after the seminar has begun or not attending without providing a notice – 100% of fees
e. If the organizer must cancel the event, all paid fees will be reimbursed